The Baroque Italian town of Lecce in Puglia became the center of the international film industry during a hot weekend in late June as Italian sales agents screened 30 new films and discussed upcoming projects with some 90 buyers from 27 countries to the 19e edition of three-day Italian screenings.
The participants present are required to respect strict rules of confidentiality.
"We are talking about productions that will be unveiled between September and October, films that start to increase in value as Venice starts to send out invitations, followed by Toronto and Rome," explains Carla Cattani, screening organizer and general manager of Filmitalia, which hosts the Screenings. "Until now, the market ignored these productions. For these films, which are all a certain type of independent Italian cinema, this is their first attempt to enter the market.
Shoppers were treated to candlelit dinners held in the cloisters of a historic library, a farmhouse and the medieval abbey of Santa Maria di Cerrate under the gaze of a series of Byzantine frescoes. Participants came from companies such as Camera Film from Denmark, Curzon from UK, Filmarti from Turkey, Diaphana Distribution from France, Rosebud from Greece, MCF from Serbia and Moving Turtle from Lebanon.
Commercial agents for Lecce included Vision Distribution, Fandango, Intramovies, True Colours, Adriana Chiesa – ACEK and Coccinelle Films. Also attending was The Match Factory, whose founder and CEO Michael Werner is based in Rome.
Buyers to whom Filter spoke to say that the quality of the films was impressive.
"[There was] a wide and satisfying variety of Italian films, from new works by established authors to first and second feature films by promising new talent," says Eleonora Pesci, Head of Acquisitions at Curzon. "There were some quality titles, whether all-Italian or all-Italian co-productions, that should be premiering at top festivals in the coming months."
"It's very useful to have a first idea of ​​what the market will be like in Venice when it comes to films produced in Italy," said Athens-based Rosebud's Sakis Tsitomeneas. "It gives you insight, knowing a lot of the product before the festival starts."
"The common theme of the films was their quality," confirmed MCF CEO Igor Stanković, who attended the event for the 10e time.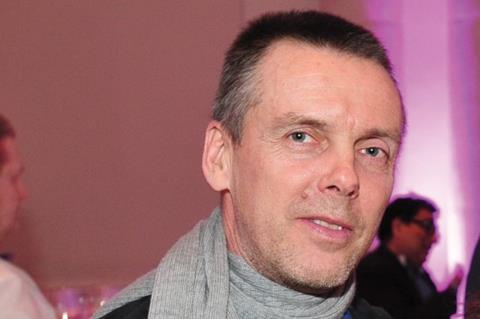 "On the film side, we were spoiled for choice because all the vendors were present and the reception was first rate", adds Kim Foss of Camera Film. "Screenings give us the opportunity to spend quality time with the people you buy from and also provide us, the distributors, with the perfect setting to share and unhurriedly compare what worked, what didn't. didn't work and why."
Location, location, location
Filmitalia organizes the screenings in different cities in Italy to present the picturesque sets as potential locations. Previous editions have taken place in Perugia, Siena, Naples and Bari.
"The participants live in a small micro-universe. They do business over breakfast, they talk in the hotel, they walk to work, they have a good lunch," Cattani says of the productive environment she strives to create. "They live together for three, four days, immersed in what is a pure, undiluted market without the glitz of the festival."
Cécile Salin, head of acquisitions at Diaphana Distribution in France, confirms this. "It was great for networking," she says.
For Italian sales companies, this may be the most important event of the year.
"This is when we have access to a variety of different buyers who focus specifically on Italian products," says Giulia Casavecchia, sales manager at True Colours. "It's also a fun networking event that helps make new contacts which then grow into important and functional relationships in support of the work we do throughout the year."
"This is a very important event in our annual calendar, of fundamental importance for our cinema industry because it allows sellers and buyers to meet in an informal context, behind closed doors", confirms Micaela Fusco, head of international sales at Intramovies and president of UNEFA, the union of international sales agents in Italy. The latter draws up the lists of international buyers invited to the screenings.
"This year, as in the past, it went very well, even if the moment is difficult and the distributors remain cautious", adds Fusco.
"Those present are the best selected buyers of independent Italian products, those who pay attention to quality Italian cinema", reports Adriana Chiesa, who was present both as a producer and with ACEK, the distribution company that she founded. "Being together, including for lunch and dinner every day, strengthens relationships."
Coccinelle Films founder Francesca Breccia said more buyers and sellers were in attendance this year compared to pre-Covid times, adding "you can see they are determined and active in focusing on the Italian product".
Tohme says he's "in negotiations to acquire a couple of movies," while Rosebud's Tsitomeneas is in talks about two projected titles.
"I didn't buy anything locally, which doesn't mean I won't get involved once I see how the films play out at festivals," Camera Film's Foss says.
"I perceived a positive attitude from most buyers," says Rosella Gioffre of Nexo Digital. "Compared to last year and the Cannes market, I think the event showed a growing attention and availability towards our titles, as well as an interest in investing again."
In early August, Italian screenings generated 90 sales deals this year, not including those for the airline industry, with another 60 being negotiated, according to data released by Cinecittà, owner of Filmitalia. In 2019, the last year in which a full physical event took place, Italian screenings generated around 100 sales deals.
A digital leg of the edition titled Italian Screenings Online extended invitations to some 200 buyers to view screenings online on Festivalscope from July 4-7 after the June 30-July 3 physical event ended in Lecce.
People really enjoyed it," Cattani says of Lecce's hot weekend. "We received letters of thanks that brought tears to my eyes."