a passive house in the north of italy
luca poian forms completes his "simoni house", a new house on the outskirts of a small town in northern italy. the compact house is designed to be highly durable, favoring passive methods of performance – solar orientation and the geometry of the timber house use the principles of passive solar heating to maximize thermal loads during the winter months.
meanwhile, the south-facing facade folds back into a trapezoidal funnel which ensures maximum penetration of direct sunlight during winter while minimizing summer overheating by doubling up with a large sunshade that shades the building when the sun is at its highest position.
images © massimo crivellari | @crivefoto
design by luca poian forms
the luca poian shaped design team organizes its simoni house around a central living room that divides the house into two symmetrical wings. one wing is dedicated to gathering spaces, including the kitchen and dining room, while the other hosts private receptions for family members, including a spacious master suite. a small vestibule at the north end of the house serves as a prelude to the main living room, framing the view of the surrounding garden as you enter the house.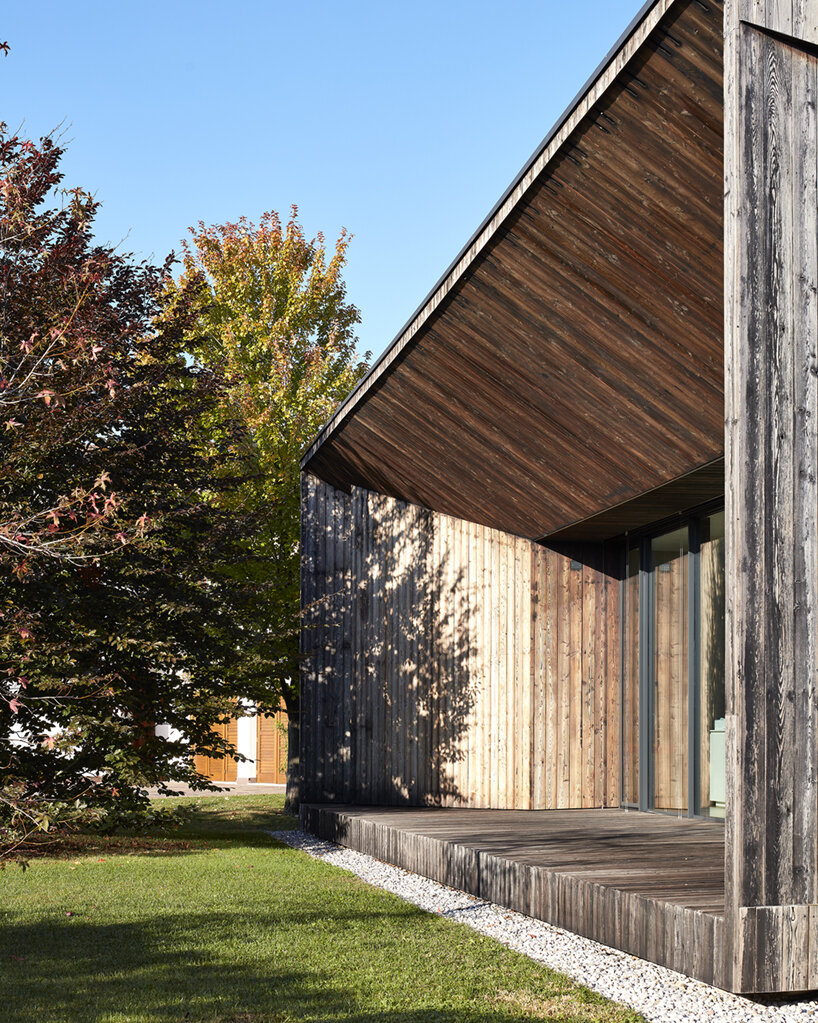 simoni's wooden house
luca poian forms builds the simoni house entirely in timber, with a prefabricated cross-laminated timber construction finished in burnt larch planks. the design team selects a material palette that celebrates the eventual weathering of the structure, deliberately minimizing the frequency of operational maintenance while allowing the building to slowly develop a textured coloring and patina.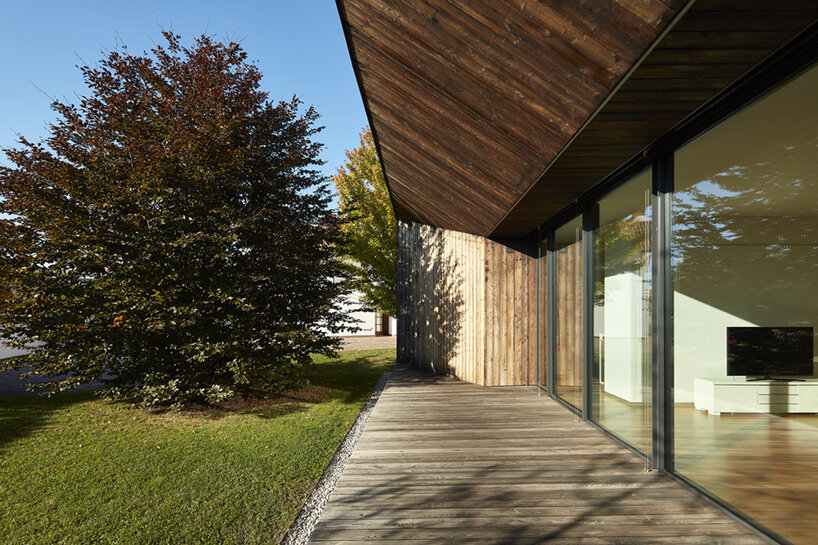 the facade is designed to ensure the passive performance of the house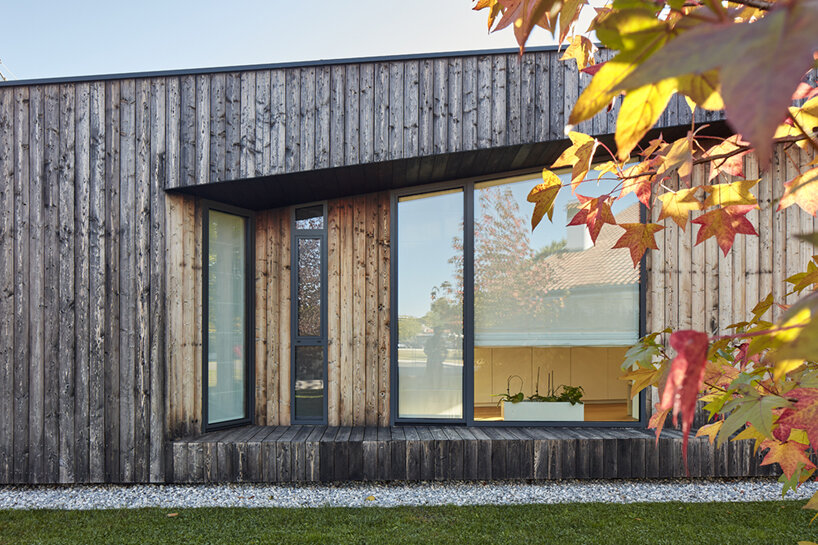 the trapezoidal plan shows strategic cuts and folds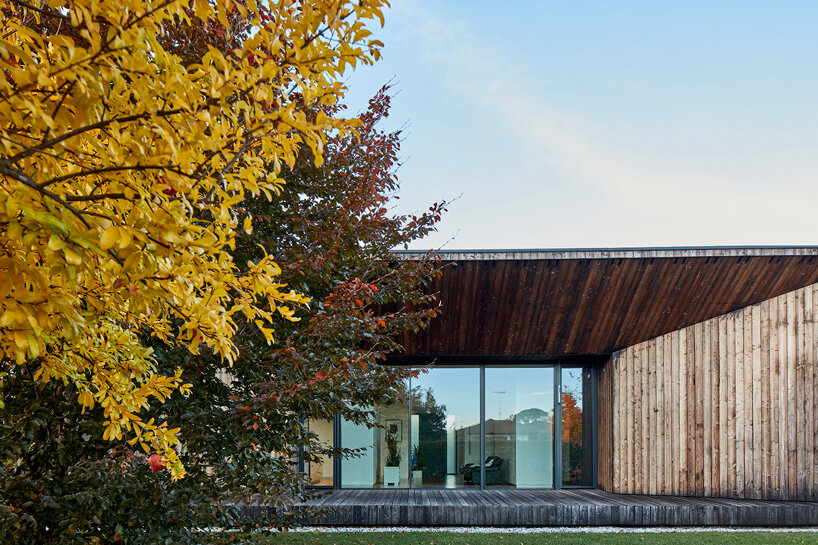 the house is located on the outskirts of a small town in northern italy